Game design seminar announcement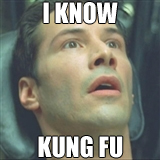 After over ten months of work and research, I am happy to report that my game design seminar is finally ready! Game design is a discipline that suffers from lack of established structure which may lead to unpredictable quality and costly delays. It can also make the experience of designers frustrating when they have to rely on gut feeling as articulated debate can be complicated to establish. Through the many years I spent as director of design at studios like Ubisoft Montreal and Relic Entertainment I was able to help established designers learn and grow. But when asked by consulting clients and universities if I could teach design from scratch, I had to admit that I was missing enough high level perspective to turn intuition into technique and provide a solid foundation to aspiring designers. The daunting quest for the essence of game design and a clear enough theory that could be taught laid before me. Here is the retelling of that tale.
Going through all the material that I had created to train designers, it was clear that I had been on that path for the last five years, but it required further research to develop an adapted curriculum. My background in biology led me to use an evolutionary approach to look at the role of games as well as the mechanisms that control their evolution. Games actually function much like evolving beings. Chess, for example, went through different forms since its appearance in India in the 6th century. Variations appeared and were adopted or abandoned organically through history. Though no designer was overlooking these rule changes, they resulted in a gradual refinement of the game. At the same time random and oriented, emergence helped shape a better game as it was more adapted to its purpose, in accordance to the concepts of "chance and necessity" developed by biology Nobel prize Jacques Monod. Although totally involuntary, this gives us a formidable example of good design decisions and lets us analyze the governing principles we can, in turn, apply ourselves. This informs the establishment of a theory of gameplay aesthetics to help understand what makes a game "good" and will let designers see past the too vague term of "fun" and start establishing a rational discussion around their games and the way they are designed.
Armed with this new approach I can now propose a comprehensive program that allows aspiring and established designers to better understand the theory that structures engaging games, the tools that allow to model them, and the methods that ensure efficient coordination with the rest of the team.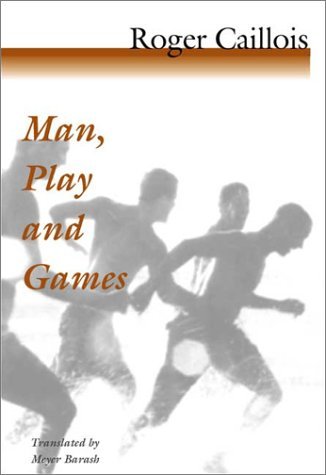 Game design can be approached from an academic standpoint in order to make it more legible and more easy to learn. The first key domain of study is motivation design as understanding pleasure, fun and the reward mechanisms is primordial to create an enticing and satisfying experience. Neuroscience, psychology as well as the work of sociologist Roger Caillois help us here establish a strong vocabulary and understand the intrinsic reasons why we engage in games as well as how to maximize the desired behaviours. Second is system design, the art of creating rules, the heart of a game. Mathematics come handy here, mainly through the study of logic and game theory as well as the concepts of optimal strategy and winning play. The seminar will let you observe the phenomenon that sees all the elements of a game combine and let gameplay emerge, as well as how to anticipate it and better control it. The third sub-discipline to consider is interaction design and how the game converses with the player, by informing him of the game state while he inputs his decision back to the system. This is done with the help of the principles of ergonomics and biomechanics and will lead into explaining how the role of games is to practice interfacing, with systems, with others or with the physical world that surrounds us.
Of course, because theory can only get you that far, we'll also put our design skills into practice by analyzing existing successful games and we will create rules and systems as well as game prototypes, in traditional form as board games or in interactive form by using the machination framework. These directed exercises will teach you techniques to apply on your own project and methods to work in good coordination with the rest of your team.
I am currently working at finding partners to set up workshop sessions and will announce available dates as they are decided. If you are a training organization or a game development company and are interested in holding the seminar, please contact me here. In the meantime, you can get more details on the program page.